You remember all the intro animations that the old dvd's and blue rays used to have? I wanted to pay homage to those when i created this animation, and decided to create a elegant light spectrum animation that leads into the reveal of the sony logotype and later slogan. The light spectrum in the middle is there to act as a portal for the logotype to enter the scene, but the lighting here was important to get right, because it needed to have a clear middle point where the animation could stand it's ground. That made me extend the light to the sides as to create contrast compared to the middle, which also subsequently created the middle point. From the middle the SONY

Logotype emerges, and the animation is complete after the slogan also fades in.
When I first started working on this animation it was supposed to be for the "NordVPN" Company actually. This was because I wanted to make an animation that featured network graphics, and somewhat illustrated a connected world. This instead turned into an animation for SONY, as all the extra effects i had put in the project reminded me off the often overblown and very hight pitched DVD intros that existed back in the day. That made me scale back the amount of effects used, as well as replace the NordVPN logo with the SONY one as well as their slogan.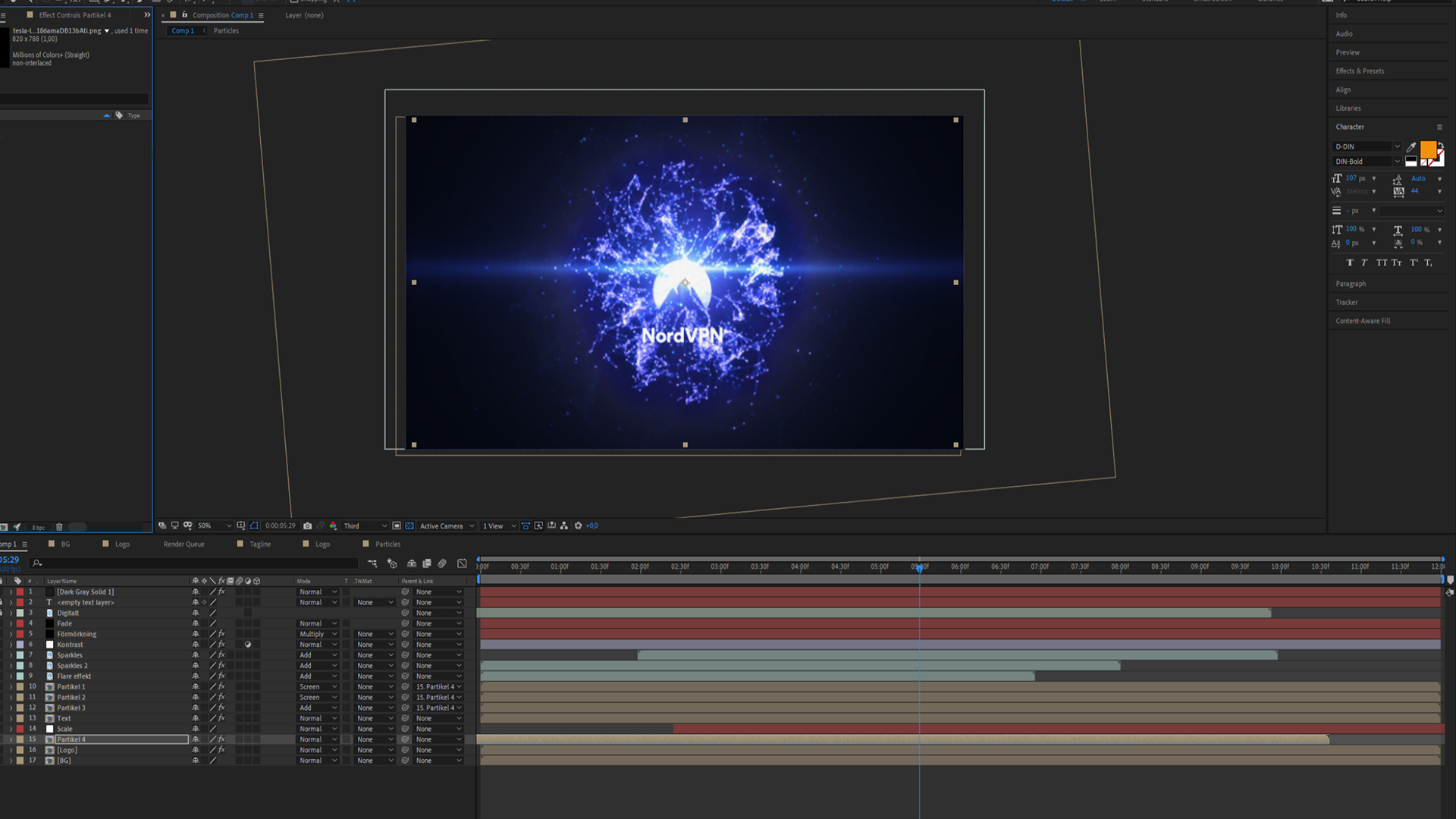 Below

you can find two mockups for the animation, where you can see an example of how and where it can be applied.